As Nissan look to celebrate excitement in this season's UEFA Champions League, we've asked the fans whether Pep Guardiola made Bayern more exciting
Pep Guardiola's Munich mission consisted of two targets: Cement the club's on-field identity and dominate the Bundesliga. He did both, emphatically.
But was it exciting? A survey of Goal users divided opinions. Thirty-seven per cent said that the German giants were more exciting before his arrival, while 35% said that they were more thrilling with him in the dugout.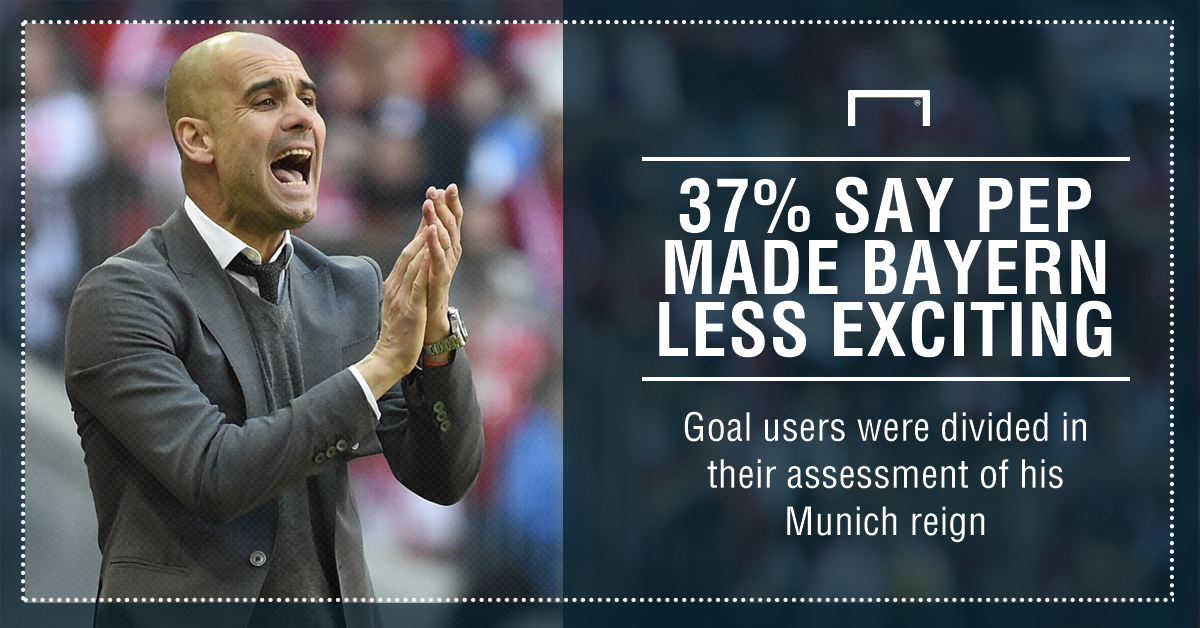 The stats appear to support the 35%. Bayern won the league in all three of Pep's seasons in Germany. His first campaign was supposed to be one of adaptation but they set off like a freight train, taking just 27 matches to secure the earliest-ever title win in German football history.
Pep also achieved the most clean sheets in Bundesliga history (22 in 2014–15) and recorded the fewest goals conceded in a single Bundesliga season (17 in 2015–16). All this while, his team averaged a whopping 2.5 goals per game.
When he packed his bags for Manchester, he left behind a record of 2.52 points per Bundesliga game – almost half a point (0.48) better than any other coach in the competition's entire history (coaches with 10+ games).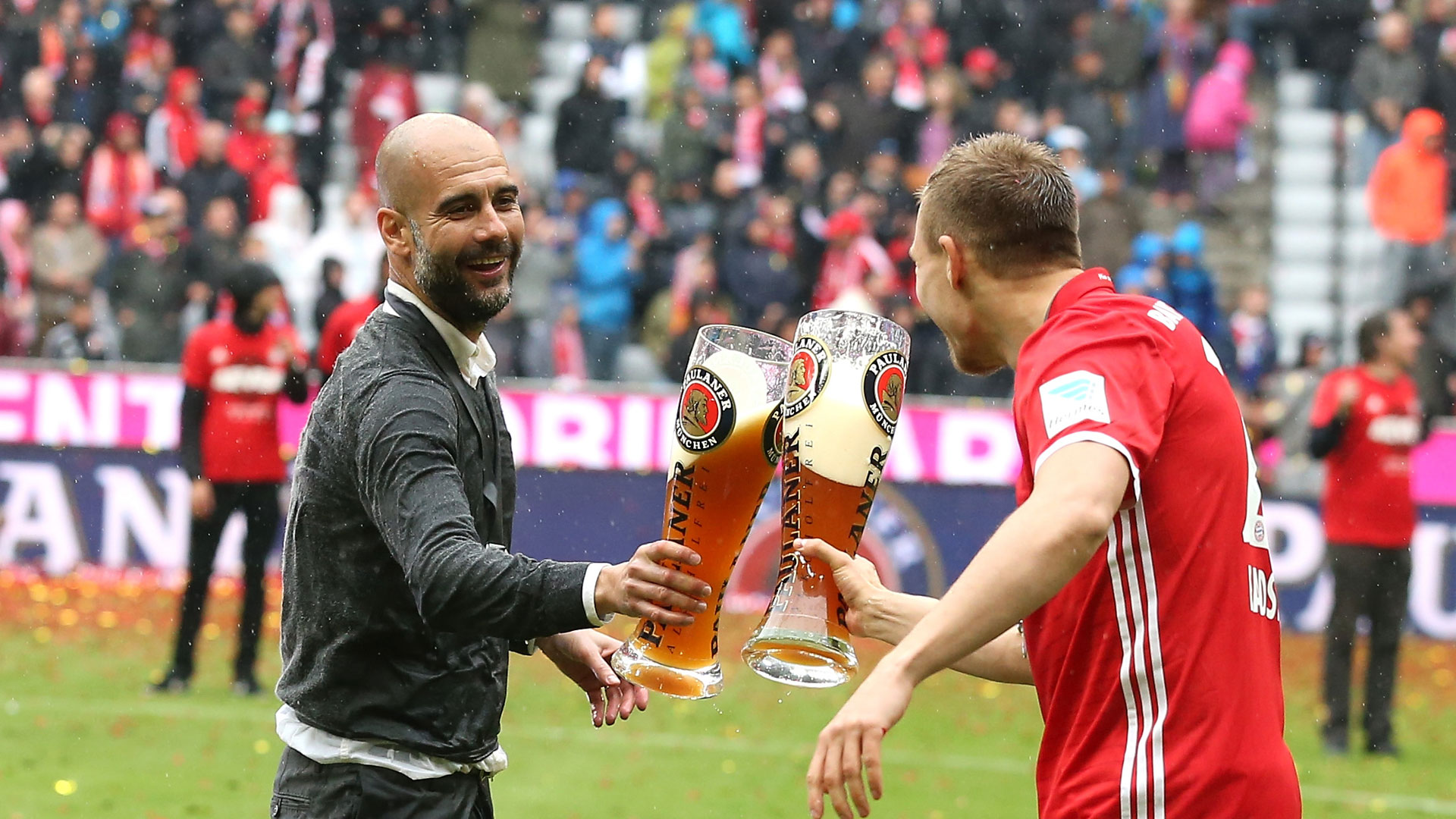 He left a whole squad of players who had improved since his arrival and he left German football fans discussing tactics and the technical aspects of the game like never before.
Every week, onlookers scrambled to denote Pep's line-up in a numeric sequence before quickly insisting that those numbers were meaningless for a side with the fluidity of a five-man basketball team.
Just as importantly, Pep left a legacy at the club. The foundations for a possession-based style had been laid by Louis van Gaal between 2009–2011 but the Dutchman's incessant passing style was ponderous, blunt and left locals yawning their way through long afternoons at the Allianz Arena.
Jupp Heynckes took it a step further, sporadically upping the tempo. Guardiola was asked to finish the job and many say that he did exactly that.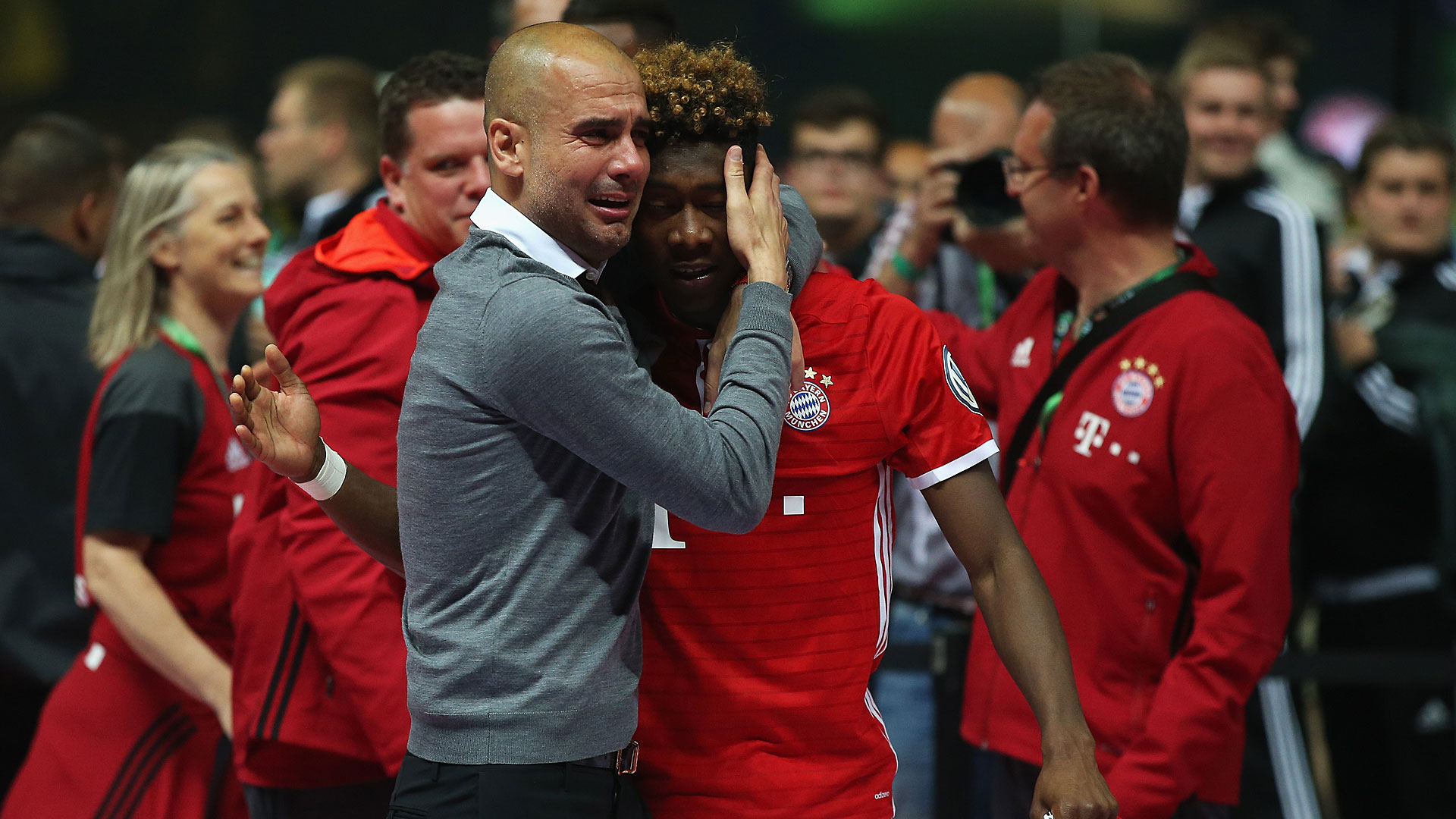 Pep's Bayern were ruthless and brilliant, seeking not only to win but to win better. There was no tiki-taka, no 90-minute rondos. Pep repeatedly told his Bayern players that he hates tiki-taka. That he deplores the notion. That possession for possession's sake was useless.
His Bayern would pass more than any Bayern had ever passed before but always with the intention of breaking through their opponents' lines and attacking goal. "Pep laid down the basics – his idea of high-speed football is our future," said club ambassador and former player Paul Breitner.
There would be no UEFA Champions League title but that was never a prerequisite. Three semi-final defeats disappointed but would be forgiven. The club understood that, in knockout football, the margins of error are just too slim.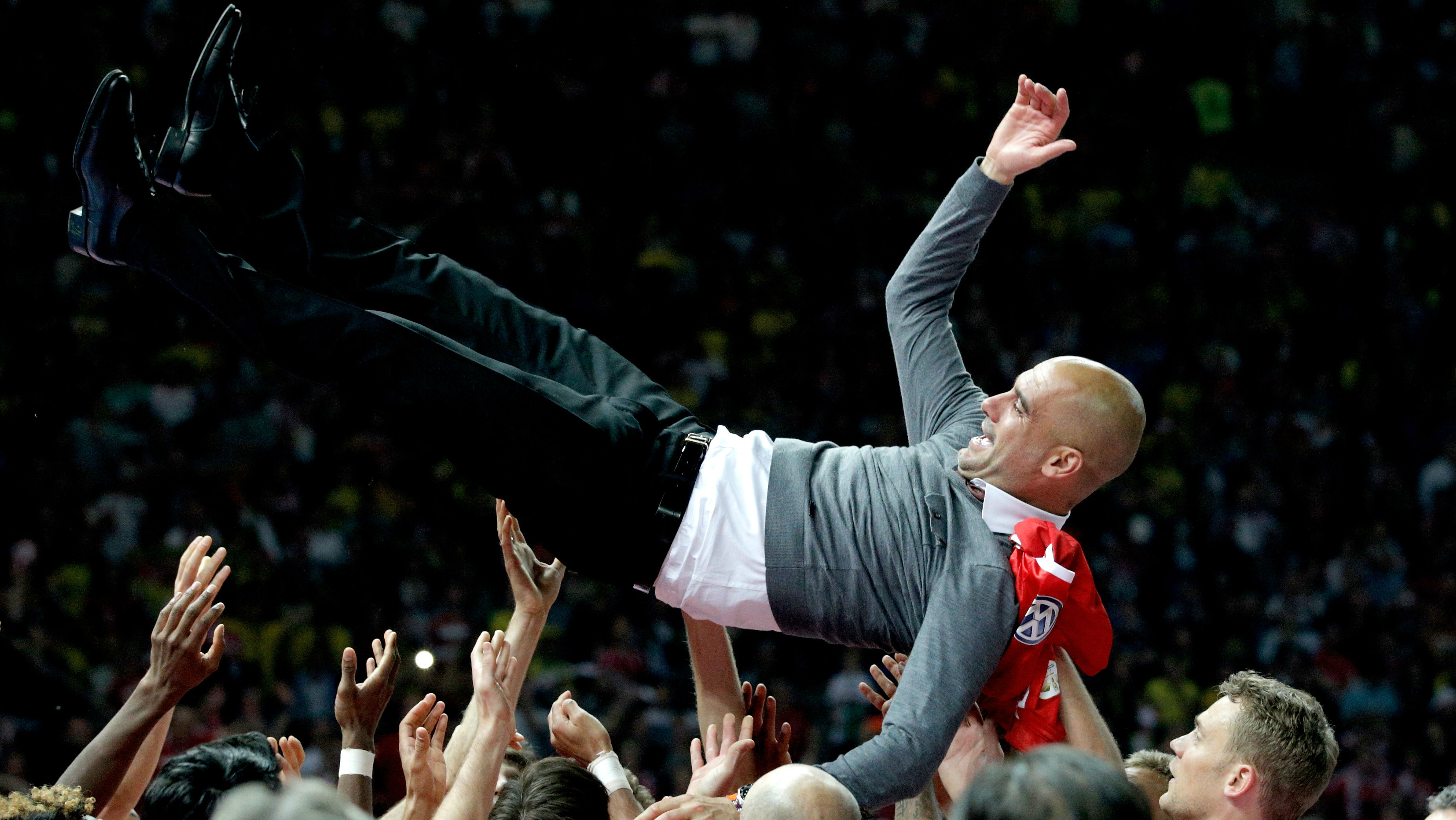 In Pep's final season, Bayern were the Champions League's highest scorers, had the most possession (71.8%: the third-highest in competition history), and only winners Real Madrid had more shots on goal. Bayern went out on away goals to Atletico Madrid on a thrilling night that saw them aim 33 shots at the visitors' net.
For three years, Pep's Bayern played some of the most scintillating football that many of us have seen. We saw goals by the bucket-load in a side built to attack and dominate every opponent from the outset.
"He brought us the best, best, best football in the history of Bayern Munich," said Breitner. "We spent three years watching our team like we could never have before. They played such an outstanding, super football."
(Visited 1 times, 1 visits today)