The Selecao star will pen a new long term deal with the club on Friday hoping to eclipse some of the greatest the world has ever seen
On Friday Neymar will sign a new long-term deal with Barcelona intent on living up to a great tradition of Brazilians at Camp Nou.
The 24-year-old has been a revelation since his 2013 arrival in Spain, inspiring his side to Champions League, la Liga and Club World Cup titles.
Neymar netted in his 150th appearance for the club on Wednesday as Manchester City were blown away 4-0, sealing his 114th victory with the club. He's formed one third of perhaps the greatest attacking trio the game has ever seen alongside Lionel Messi and Luis Suarez.
And having secured his long-term future in Catalonia, the former Brazil captain will now be hoping to carve out a legacy to rival some of the great names Barcelona's Brazilian past. Five of Neymar's countrymen have been named FIFA World Player of the Year, and the first four earned the gong as Barca players.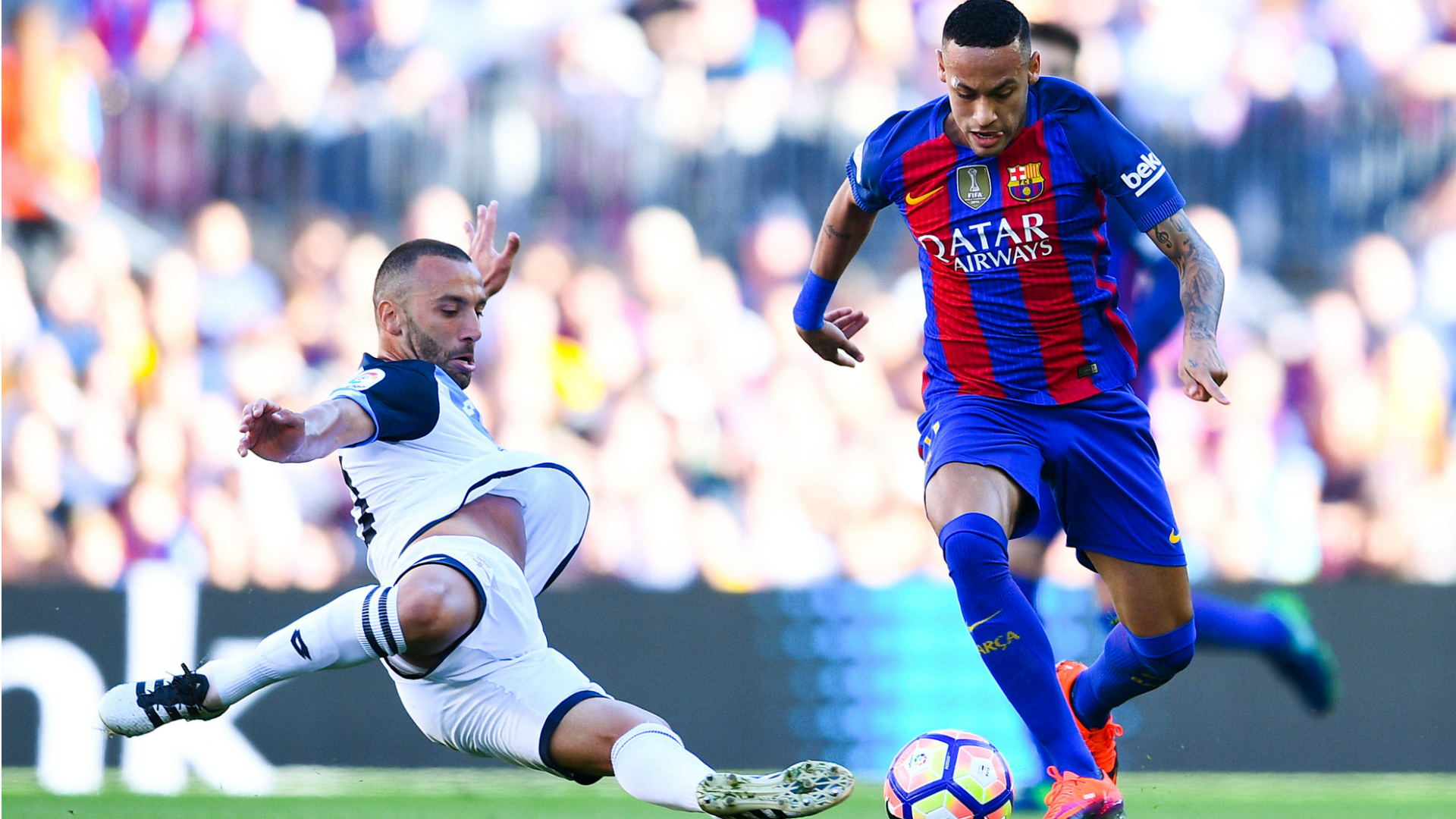 It all began over half a century ago when Evaristo de Macedo became the first Brazilian to represent Barcelona. In five years with the club, Evaristo earned a number of major titles including the UEFA Cup and two Liga titles. While his name may not ring as loudly as some of his successors, to this day he is remembered with great affection and respect by all associated with the club.
He pave the way for the likes of Romario, who became the first global Brazilian superstar to write himself into the Barcelona history books. The 1994 World Cup-winner spent just two years with the Catalans but set the benchmark against which all future Brazilians would be judged.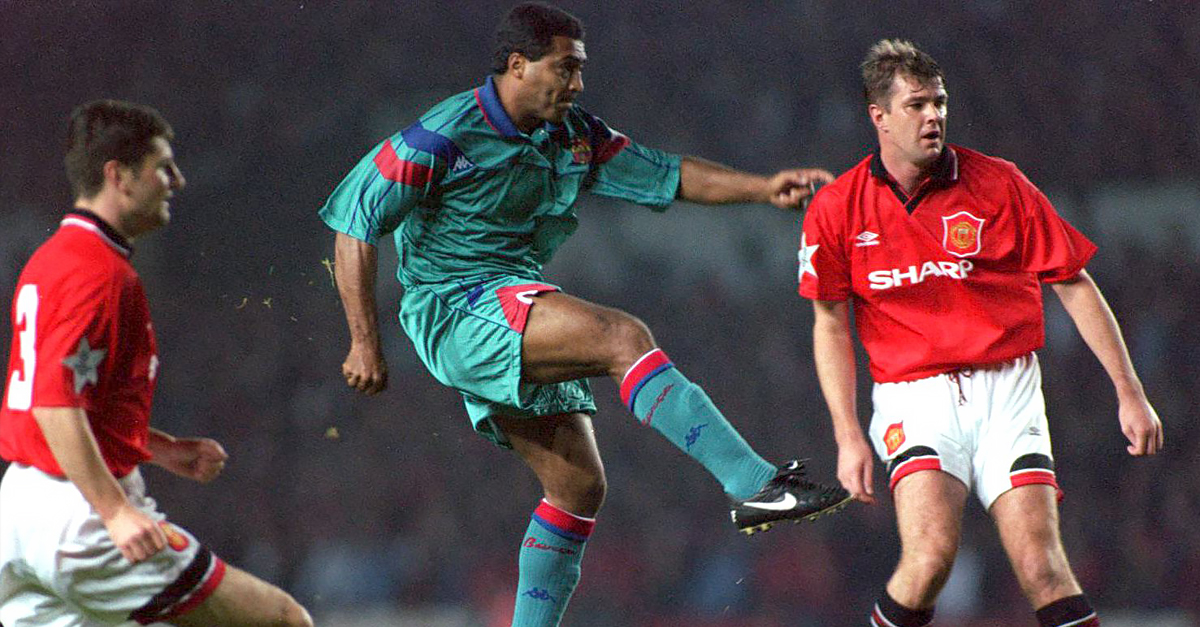 One of the stars of Johan Cruyff's 'Dream Team', Romario won just a single title with the club during a short spell with the club. If not for his prickly temperament, he would surely have made history with the Spanish giants but instead left the club following Brazil's 1994 World Cup win in USA, electing to return home shortly after becoming the first Brazilian to be named World Player of the Year.
But despite their frustrations with Romario, Barca didn't lose their appetite for a Brazilians and two years later paid a world-record €20 million to prize him Ronaldo from PSV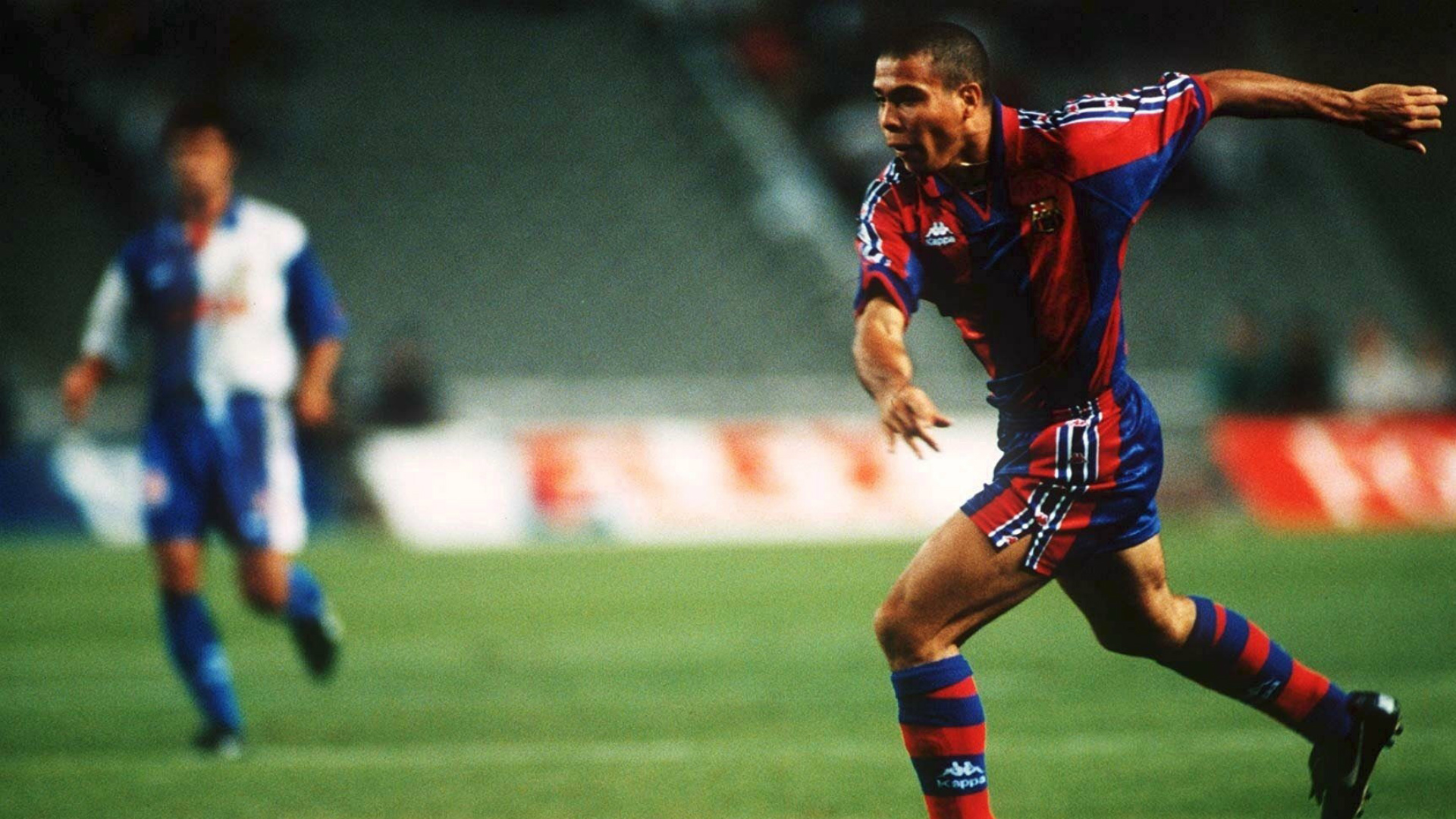 O Fenomeno arrived 1996 and just one season was enough for the attacker to write himself into the club's history books. He hit a stunning 47 goals in 49 matches and claimed the first of his three World Player of the Year awards.
The league title would elude Barca that season, but Ronaldo inspired the team to Copa del Rey, UEFA Cup Winners' Cup and Spanish Super Cup titles. The European football landscape was very different ahead of the turn of the century, however, and Ronaldo immediately jumped ship to Inter Milan for another world-record fee.
The loss of their idol rocked the club, and Barca turned to Brazil once again in an attempt to fill the void, pouncing to bring in Rivaldo from Deportivo la Coruna. He hit 19 goals in his first Liga season to inspire his side to a league and cup double in his first season.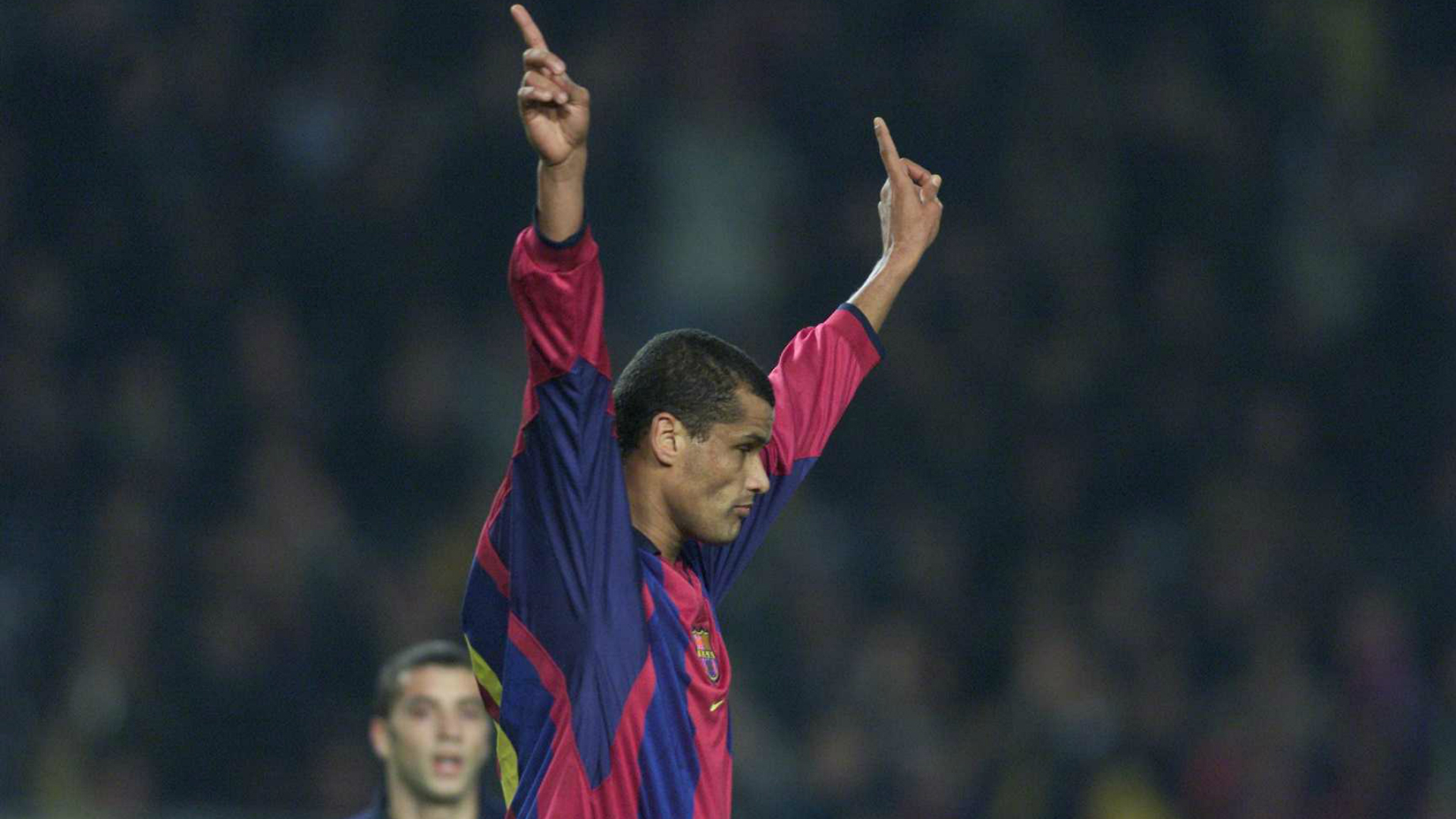 Rivaldo would stick around, too, adding another Liga title, a European Super Cup and a Copa del Rey during five years that saw him become the third Brazilian to be named the world's best player by FIFA.  His time with the club came to an end in 2002, at which point Barca brought in the most famous Brazilian in the club's illustrious history as Ronaldinho arrived from Paris Saint-Germain.
Two league titles and a UEFA Champions League tell only half the story, however. Ronaldinho did more than win titles with Barca – he delighted fans the world over during his time with the club, playing with a joy and flair even the Barcelona fans had never before witnessed.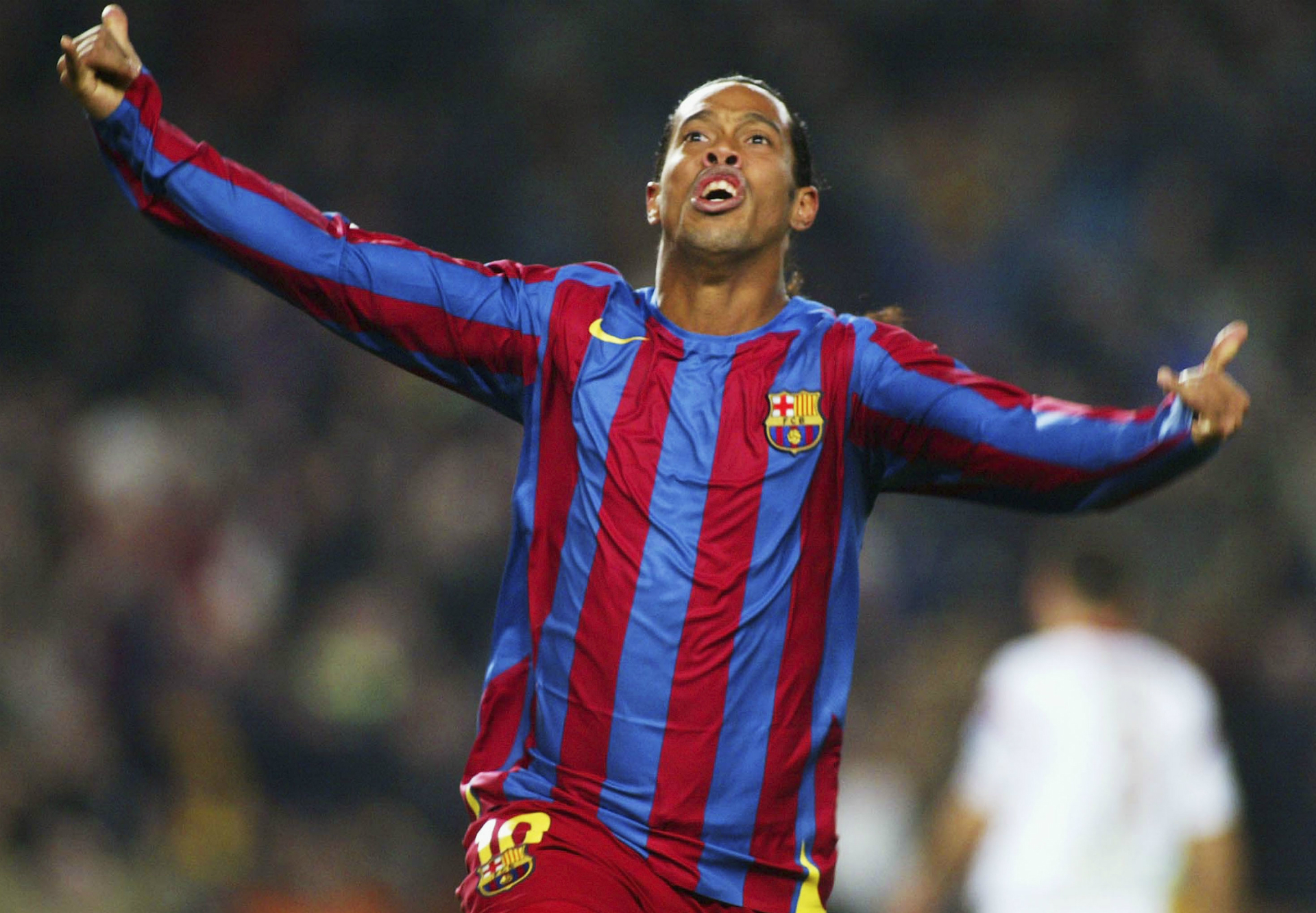 Every week the world sat down to watch the unveiling of yet another new trick and his universal appeal was never more evident than in November 2005 when he earned a standing ovation from Barca's bitter rivals Real Madrid at the Bernabeu.
The most decorated Brazilian to grace Camp Nou, however, remains current Brazil international Dani Alves. In eight years with the club he claimed six Liga titles, four Copas del Rey, three Champions League titles, three UEFA Super Cup and three Club World Cups.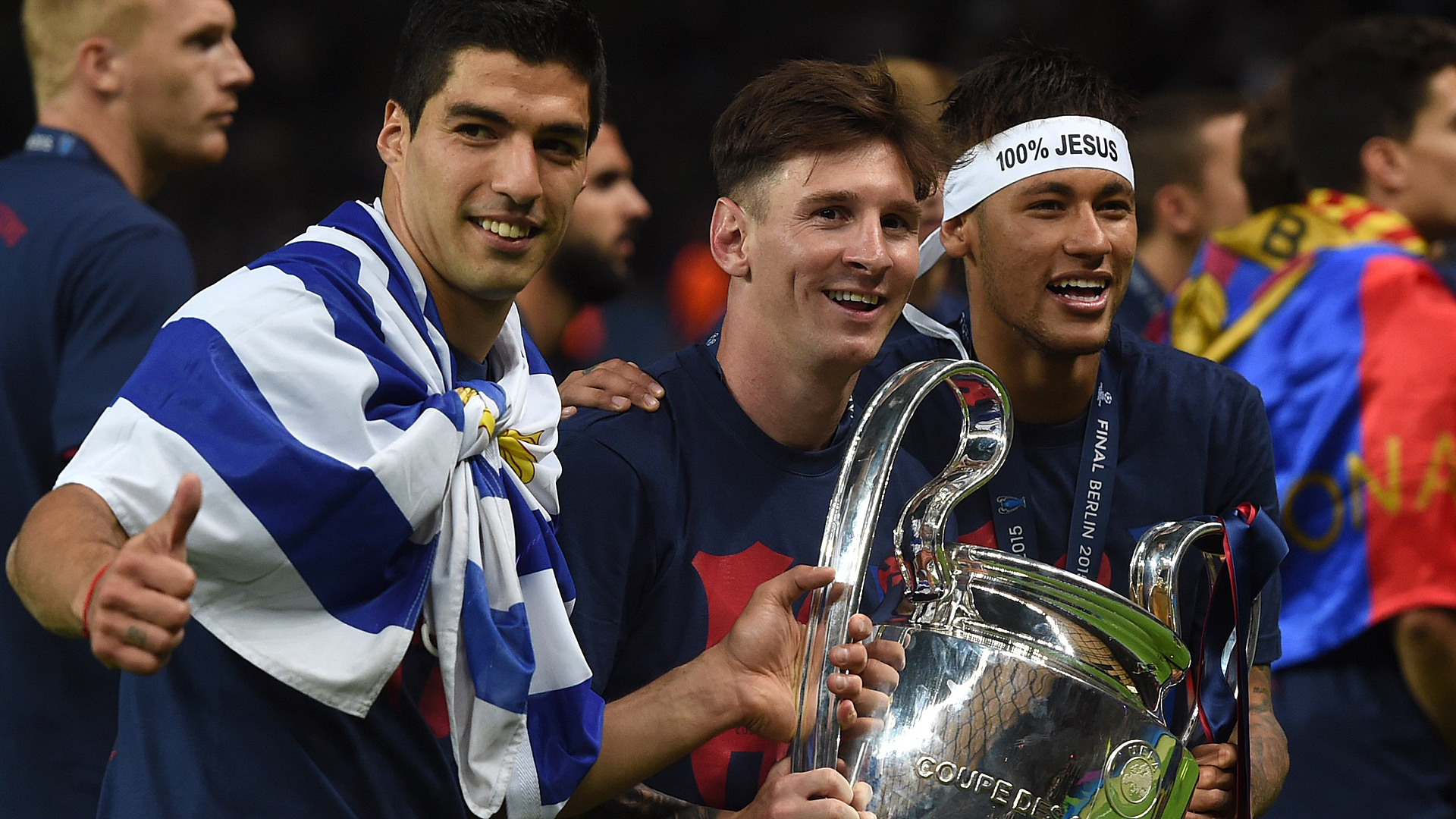 The full-back also became Lionel Messi's right-hand man, forming a formidable partnership with the great Argentinian as Barcelona conquered all before them.
Neymar has some way to go before he catches up with some of his great Brazilian forerunners but, on Friday, as he puts pen to paper on a deal that will keep him with the club until 2021, he'll know he is already living up to a great tradition.
(Visited 1 times, 1 visits today)