The devastating Bayern Munich winger returns to his old stamping ground on Tuesday and the smart money is on him consigning the Dutch side to Champions League elimination
 When Arjen Robben bid farewell to PSV to join Chelsea at 20 years old, he set off as one of the most promising talents in Europe. Twelve years later, for the first time, he returns to the Philips Stadion having fulfilled that expectation.
With two Premier League titles, one La Liga crown, five Bundesliga triumphs, a Champions League win, a UEFA Super Cup and two World Cup medals, Robben will emerge in front of his old fans a completely different player to the one who left in 2004 with just one Eredivisie title and a great deal of expectation.
The winger's return to PSV is a prospect that has been mooted almost since his departure. Persistent injuries have perhaps skewed the likelihood but, as they continue near his 33rd birthday and his contract nears its end, the idea will approach again.
In January, there was talk that the Netherlands international could have been a PSV player as early as the summer – either that or, according to the reports, he was going to Turkey.
And he was asked about it in Monday's press conference. "You never know. My real Netherlands home is up north," he replied, alluding to his hometown of Groningen, where he started his career and had his first taste of Eredivisie football. "I promise nothing."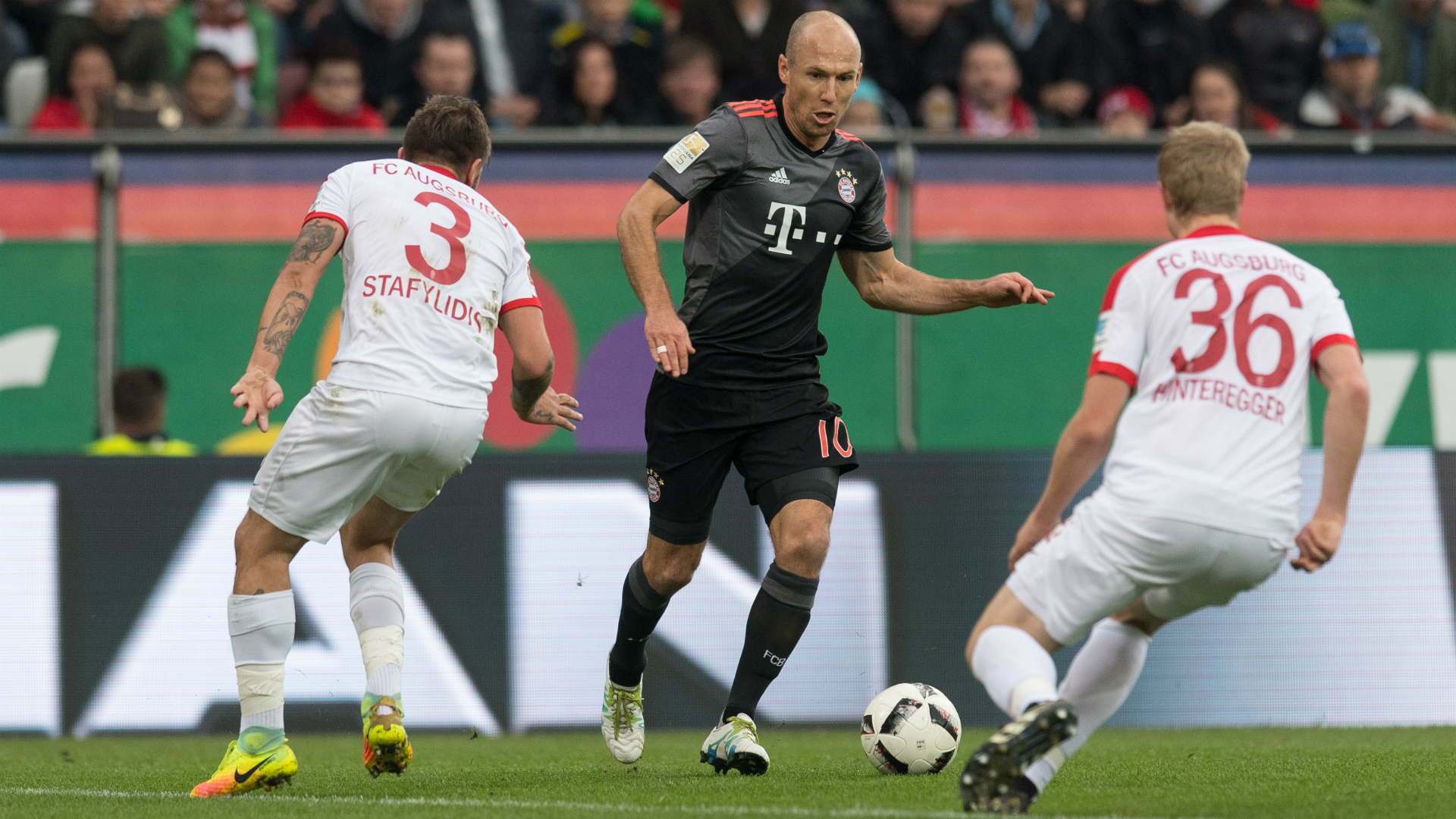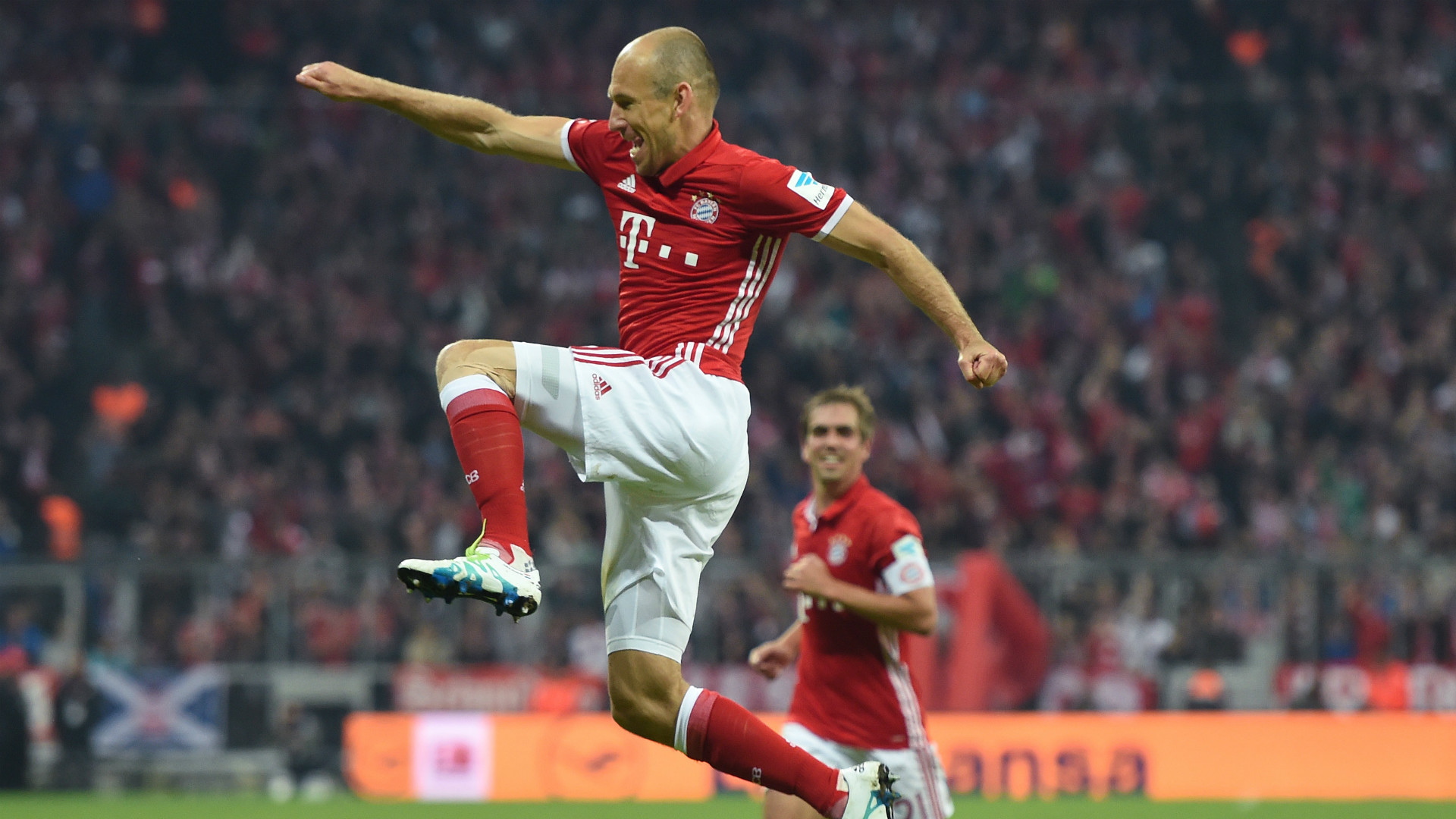 Robben has always either been neutral on a return to PSV or has further fuelled the idea. He talks of being a "PSV man" with a "PSV heart" and has often had a "wait-and-see" attitude when asked directly about returning. But if his heart is at least partly with PSV, then his soul seems to be up north. After Bayern's 3-1 win over Augsburg on Saturday, he told reporters that Eindhoven is not his "true home" but his "second home", again another nod to his former team and hometown. And he has previously joked that "if Groningen call me, it will be dangerous", when the inevitable prodigal-son prophecy was raised.
It was at FC Groningen where he earned a remarkable reputation as one of the country's best young talents. Debuting in the Eredivisie at 16, he quickly earned his place in the first team and spent a season-and-a-half as a vital, truly thrilling player before PSV bought him.
Despite his age, such talk of a return seems premature. Robben is in fine form already, despite the obligatory injury ensuring his absence from the opening weeks of Carlo Ancelotti's reign – not that it hindered him when he did return. With four goals and two assists in seven appearances, he is creating 3.21 chances per 90 minutes, more than any team-mate – he has been as integral as ever. He and Robert Lewandowski tore Augsburg apart together, with the Dutchman setting up two for the striker, who returned the favour once.
His influence is a constant because he is consistently at his best. Even his predictable run with its predictable cut inside and its predictable shot is so unpredictable that it continues to beat any defender in its path.
Perennially seen as a diver and a moaner, he is a divisive figure, playing the villain as often as the hero. He's the guy you love to hate but his place as one of Europe's most devastating and effective players cannot be denied. That he has stayed there for so long amid such nasty and persistent injuries is even more laudable.
PSV are looking to regain some credibility in Europe and, despite a good showing last term, they have fallen flat this season. Defeat on Tuesday would ensure that they are out; then it would be up to them and Rostov to fight for a Europa League spot. They are a long way below the level of Ancelotti's Bundesliga leaders and that means that Robben is well out of their league for the moment.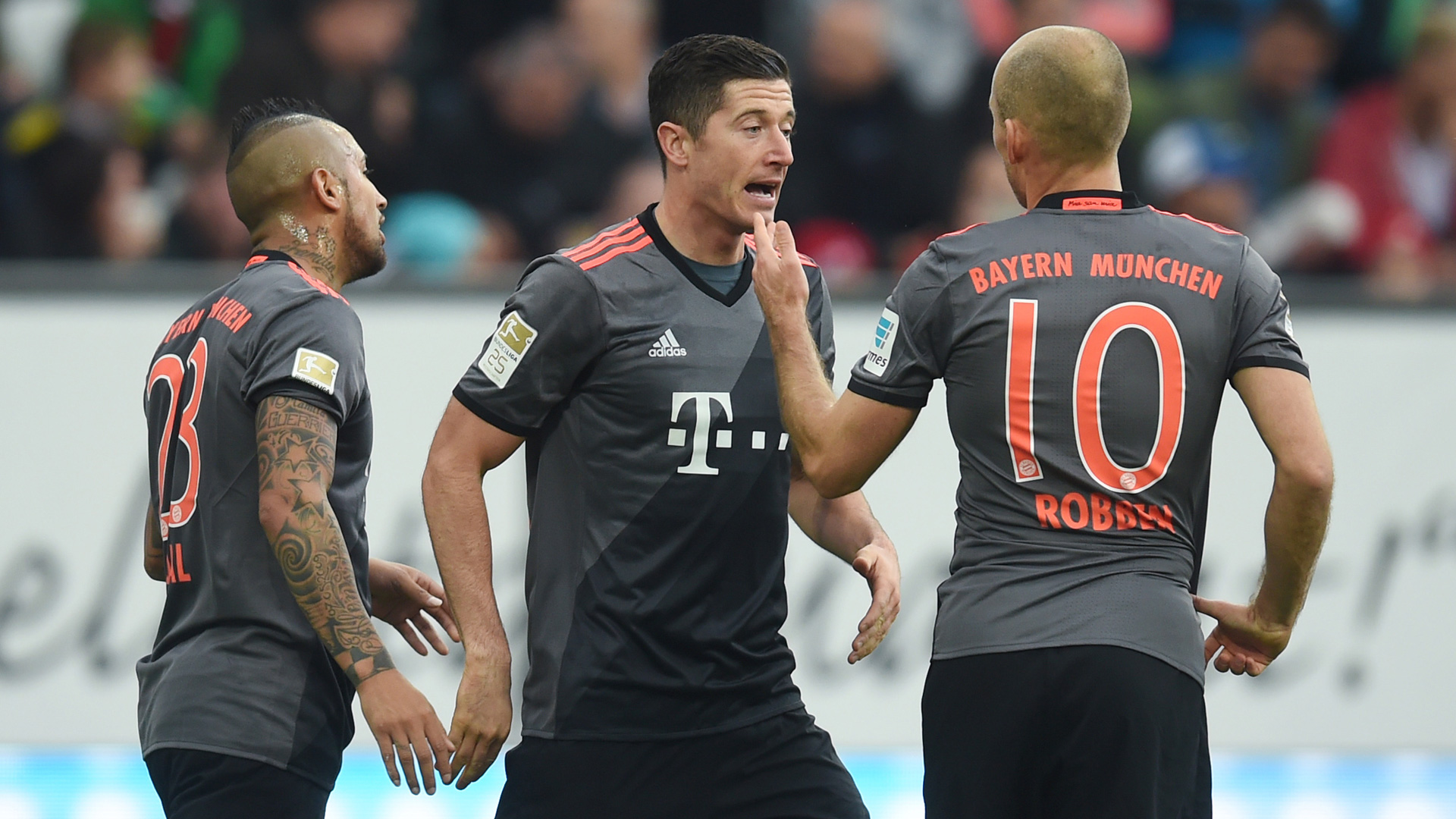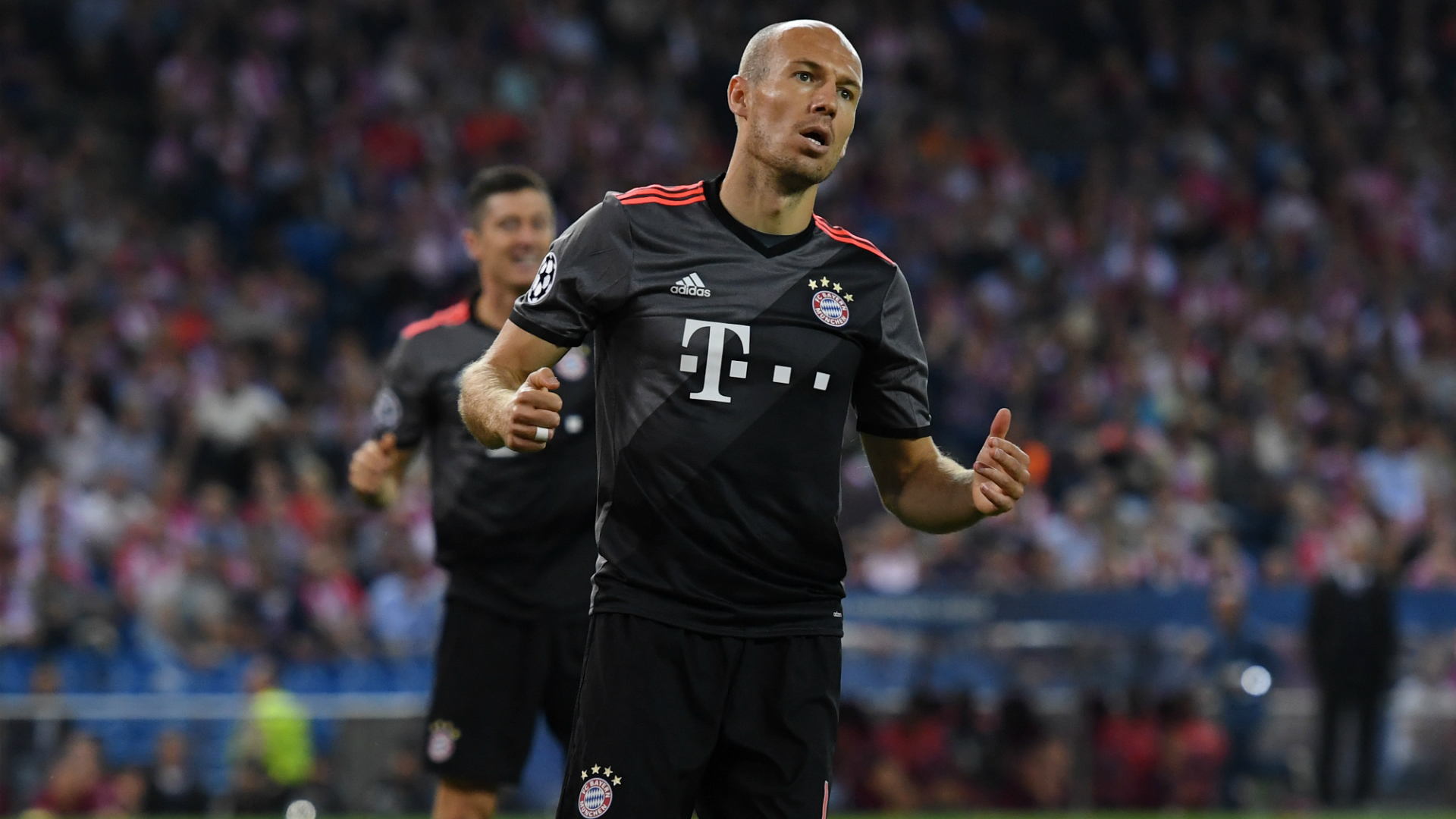 But just how long Robben has at the top level is hard to say. He has sustained enough injuries to end a full squad of players' careers but continues to go on among the elite. Robin van Persie and Klaas-Jan Huntelaar are just a year older than he is but both have faded from the national team, while Robben is the main hope and star of the squad when he can play. Time and injuries could begin to catch up with the winger soon but, given that he has been playing consistently since he was 16, it is impressive they haven't already.
Bayern are sure that he still has a place, as Bild reports that they wish to extend his contract, and Robben himself is not concerned.
"I don't think about my contract much," he said. "I am just here and I'm focused on good performances. Contract or not, I'm at Bayern Munich. I know my contract expires in 2017, that's just one thing, but staying healthy is another, then the rhythm will come from within. The third thing is probably a new contract."
And so it seems that Tuesday's game will provide PSV fans with a mere fleeting glimpse of their former star.
"He will get the reception he deserves," PSV boss Phillip Cocu said. "We should not be afraid of that.
"We just need to focus on the match and the opponent and Robben is one of them. I'm not afraid of that."
Perhaps they should be afraid, though. Robben is not extending the same courtesy, promising to celebrate as normal should he score. He already stung them two weeks ago with two assists and a goal and he will be relishing the appearance at a stadium in which he has not dazzled since before he left (not counting his appearance at Mark van Bommel's farewell match). Robben has shown that he is still at the top level and, on Tuesday, he will be looking to show off in front of his old crowd that they will have to wait a few more years for that longer, happier reunion.
(Visited 1 times, 1 visits today)